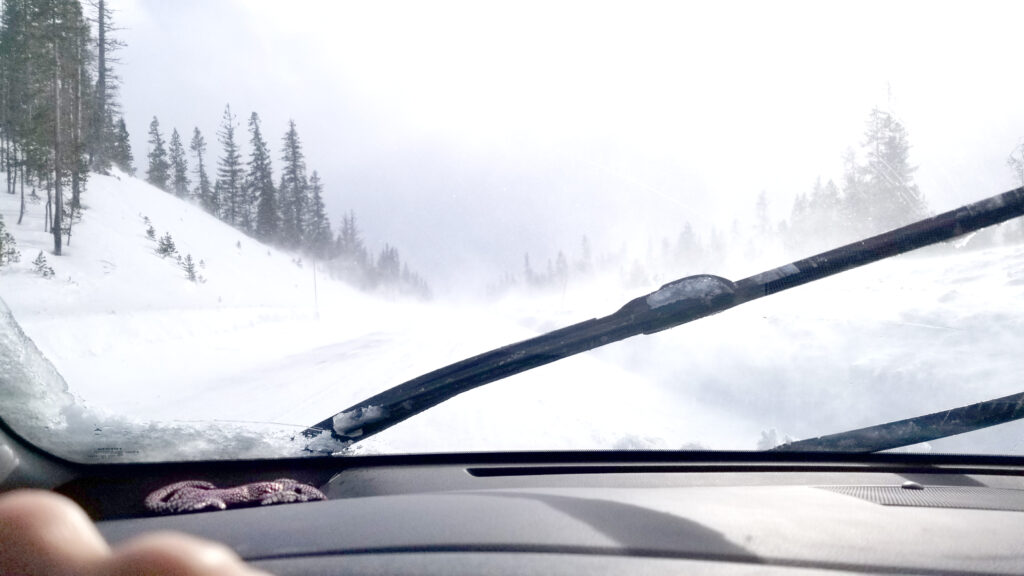 This is a stand-alone piece in the new format. I hope to churn out more of these–"quick-reads with a few pictures". I hope you enjoy it!
We almost stayed ahead of the storm on our way to Bend this weekend.
Almost.
We had only 60 miles on ice in snow so heavy that 25mph seemed fast on a road built for 70. You just couldn't see anything further than 100 feet away. In Bend we stopped at Market of Choice and then safe at the condo I tried my first frozen pizza–perhaps ever. I don't recall ever eating one before.
It seems impossible.
Anyhow.
Lazy in the morning, we joined the crawl up Century Drive to Mt. Bachelor late. It was OK, just slow with a side of blizzard. At the mountain we parked and dressed and I was contemplating what to do at the base of a lift on wind hold, waiting for my wife and daughter to join me in that decision…when…
I saw my daughter walking up and I guess I asked her "what (the fuck) was the hold up?". Not maliciously. My oral presentation reverts to construction-worker speak when I have been waiting in a blizzard for 15 minutes.
She responded by asking if I had any Band-aids.
Confused. I asked why and she said her mom had cut her hand. Quickly, my wife appeared telling us to go ski while she went to find a better dressing for her wound. Of course we would have none of it, and found the infirmary as a family.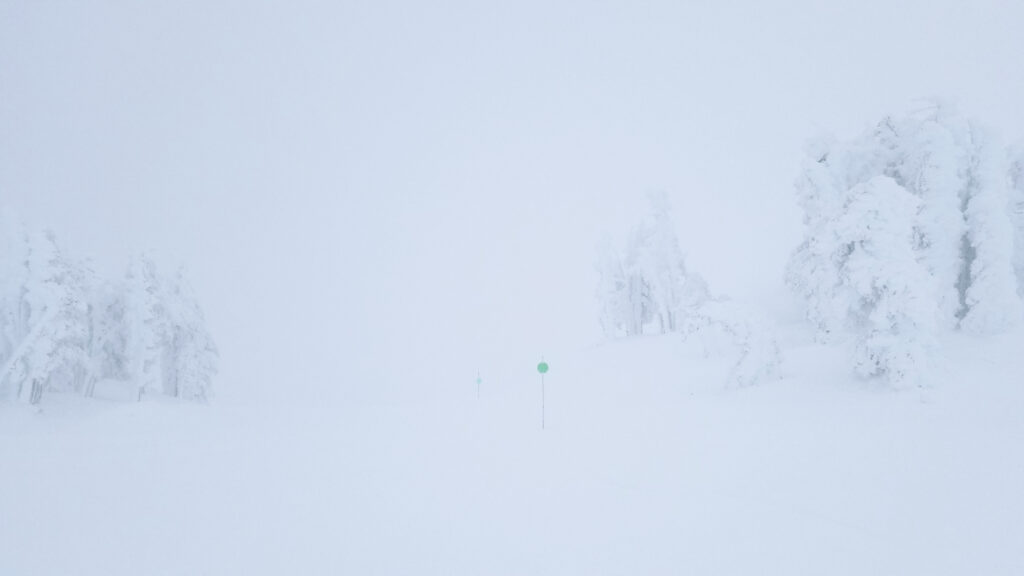 Ski area clinics don't see a lot of lacerations, and we were lucky to get in early, before other injuries were filling the beds on the low-visibility day.
The room was filled with Ski Patrol finishing their morning briefing. I asked if there was a physician available and one of the Patrol took us over to a gurney.
Here is where the title of this piece becomes the subject.
As the minutes went by and the cut was attended to, first by the Ski Patrol, then an RN and doctor, I was thinking about how almost every injury I have ever had has been accidentally self-inflicted, with an extenuating circumstance of rushing.
Haste hurts.
In my wife's case, the new thumb knuckle injury was caused by actions driven by a sense of urgency that forms in the process of getting on the mountain. There are a lot of steps that have to come together in order to sit on a lift, and it is rarely smooth for us. Little setbacks build pressures to move faster and then suddenly you can find yourself getting hurt even before the first turns of the day. Slip in ski boots on pavement, bending fingernails backwards or hyper-extending joints, etc.
She was trying to set her skis aside at the Mountain Village, and they started to fall over. She went to grab them and cut her right thumb-knuckle on the ski edge.
Deep.
Exposed tendons deep.
She was lucky. The tendons did not get cut (not sure how) and with just two well placed stitches we were on our way back down to the condo.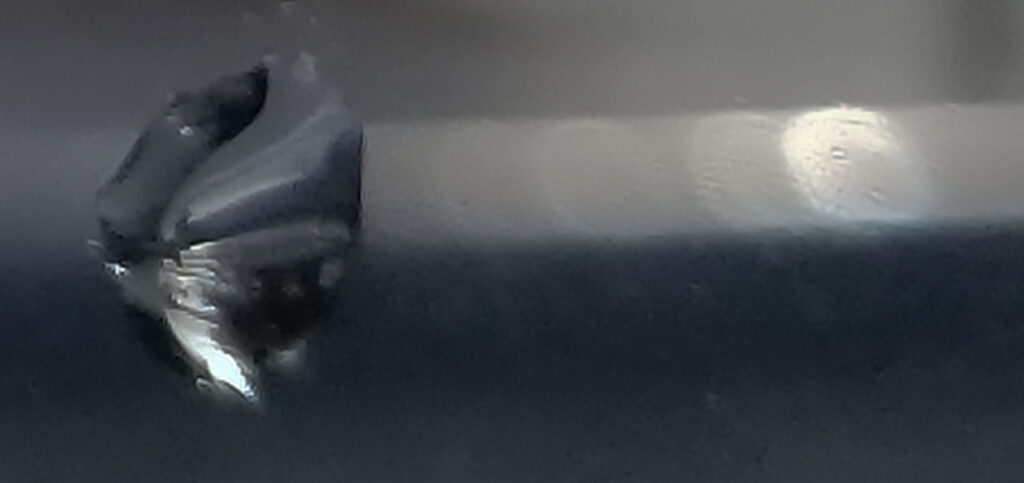 The lesson to slow down is a hard one to learn. If you master it, your quality of life goes up and you actually get more done, and better.
Safer.
I'm not there yet.
I see a lot of my friends racing the clock too. I am not sure what any of us sees as the end game. My task in life has been learning to love process more than product. If one views life through that lens, it is hard to be unhappy or impatient. Other people might get impatient with you, but it isn't their life to live. It is yours. I am grateful that most of my clients in life have let me move thoughtfully and deliberately.
As much as I am capable.
Physical injuries, mental anguish over missing your child's childhood, extra energy expenditure due to mistakes. Low quality work. Excessive perfection.
All have the same root problem.
Priorities.
When my wife cut her hand she had one glove on.
On her left hand.
That happened because something else took priority to the process of getting dressed, or it was removed to work a phone or other dexterous activity.
Note to self–always wear gloves when handling skis.
Second note to self–Never not have time to follow advice from note one.
Never be too busy for provenience.
Easier said than done.
Conscious with every breath?
Hard to do because each breath comes sooner.
Peace.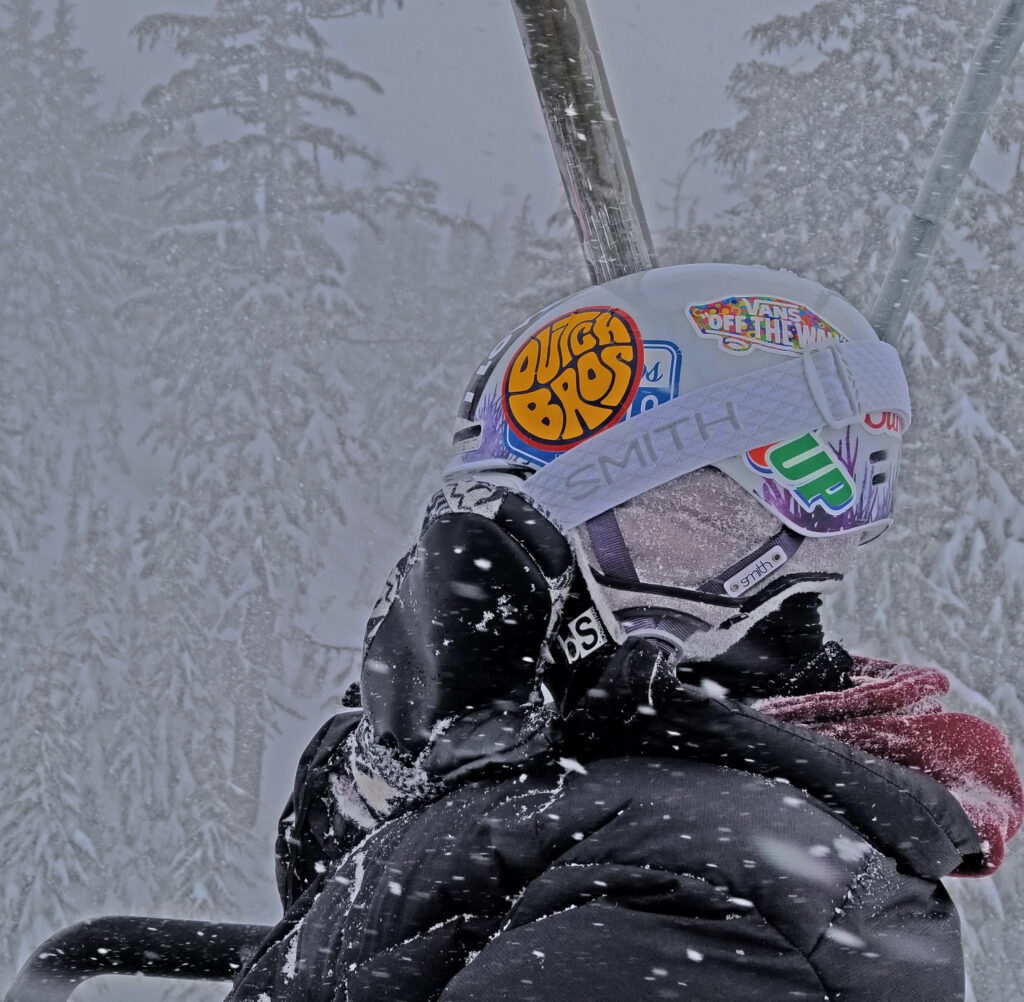 I would like to thank the Staff at BMC Mt. Bachelor for their attentive, compassionate, professional work in our time of need.
Special thanks to the kind Ski Patrol who helped us through the process of an unorthodox injury so early in the morning. I won't mention any names, but he was integral to stabilizing the injury, and a soul of helpful compassion. Thank you, and thank you to all Ski Patrol and other people working at the mountain. You all make my experience much safer and more enjoyable.
"Darling, I am here for you." –mantra from Tich Nhat Hanh