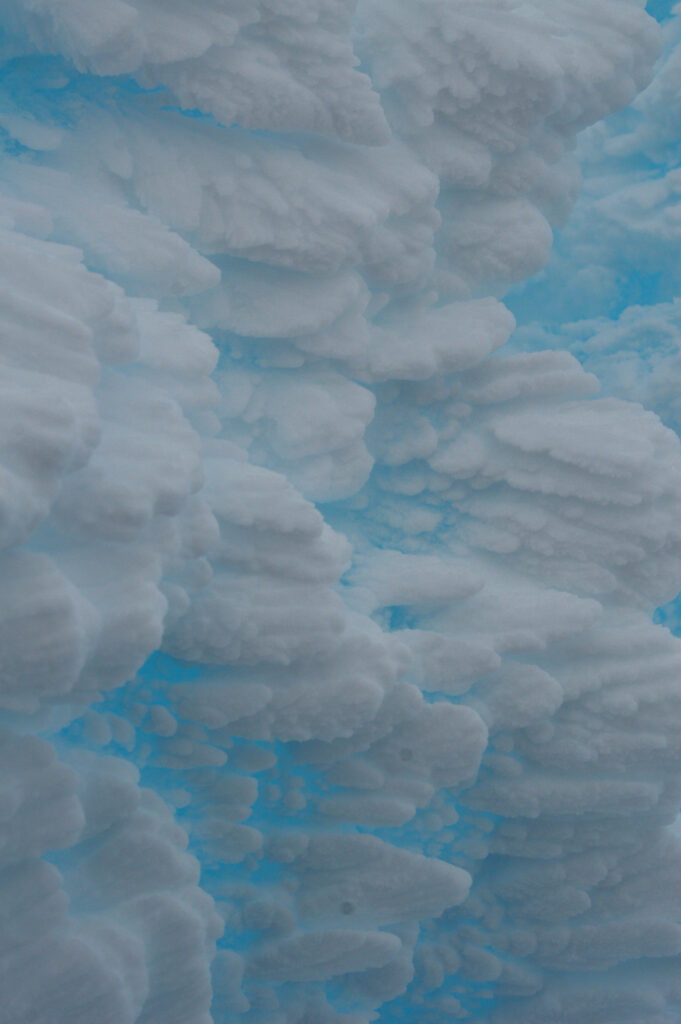 In 35 years since I frostbit my fingers I have known that it is permanent damage. Even long "recovered", it never is fully restored tissue. Nerve damage is forever. Once built, nerves don't repair well.
In all the years that I worked outside without gloves my fingers would occasionally get cold enough to become numb. I didn't wear gloves in my construction career unless necessary. My hands don't like gloves. Now that I am old and partially retired, they are much more sensitive than they were in the years of my physical prime.
The initial injury was caused by a classic January day at Bolton Valley Ski Area. Blue skies and a still air temperature of negative 20 degrees. With wind chill, colder yet. Skiing makes wind even if the air is calm. My gloves were insufficient.
Northern Vermont in mid-winter can be dominated by the continental air mass as it pushes south and east from the Canadian Shield. The Shield, also known as the Laurentian Plateau is original North America. Precambrian metamorphic rock of note. Rounding up, the rock is 5 billion years old.
When high pressure forms over the Shield it can bring a solid week or two of "oh wow, that is freaking cold" mornings. I had many of those mornings delivering papers as a kid. Some mornings I wore my ski goggles to keep my eye lashes from freezing together. Eventually a Nor'easter arrives or the Jet Stream moves north.
The cold also brought a crisp to the air not seen often in Vermont. Ultra-clear air. Vermont is a humid place. A sky so blue and stars so close are rare.
At the shore of Lake Champlain spectacular ice formations begin to form with these cold snaps in good years. It makes the kind of lake ice you can drive on. The fisher folks love that. There are some good sized trout, pike, steelhead and sturgeon in the deep water off shore.
You couldn't pay me to go in a car on ice. I don't even want to walk out on it.
It is one simple way I avoid drowning.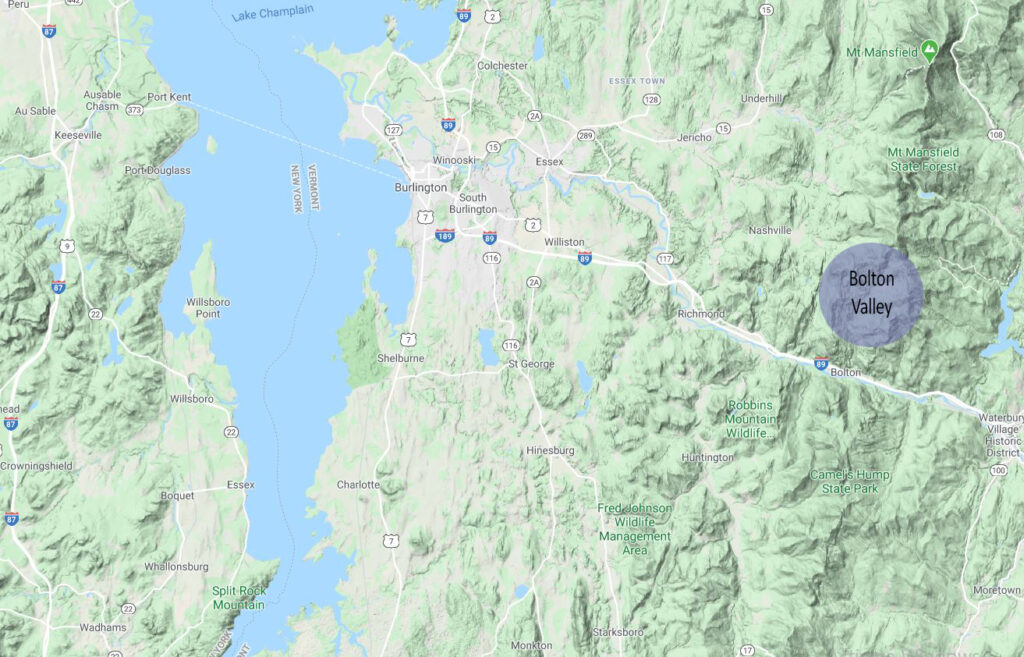 On top of Bolton Ski Area, looking west, I could see the lake's blinding mid-day shimmer. Between my skis and the lake, a sloping winterscape rises like a quarter pipe skateboard ramp from near sea level at the lake to the 3,150 foot mark where I stood. The majesty of the Adirondacks formed the western horizon, the Northeast Kingdom and White Mountains of New Hampshire to the east and you feel firmly on the crest of the Green Mountain Range. Camels Hump south, Mt. Mansfield north. The core of high Vermont.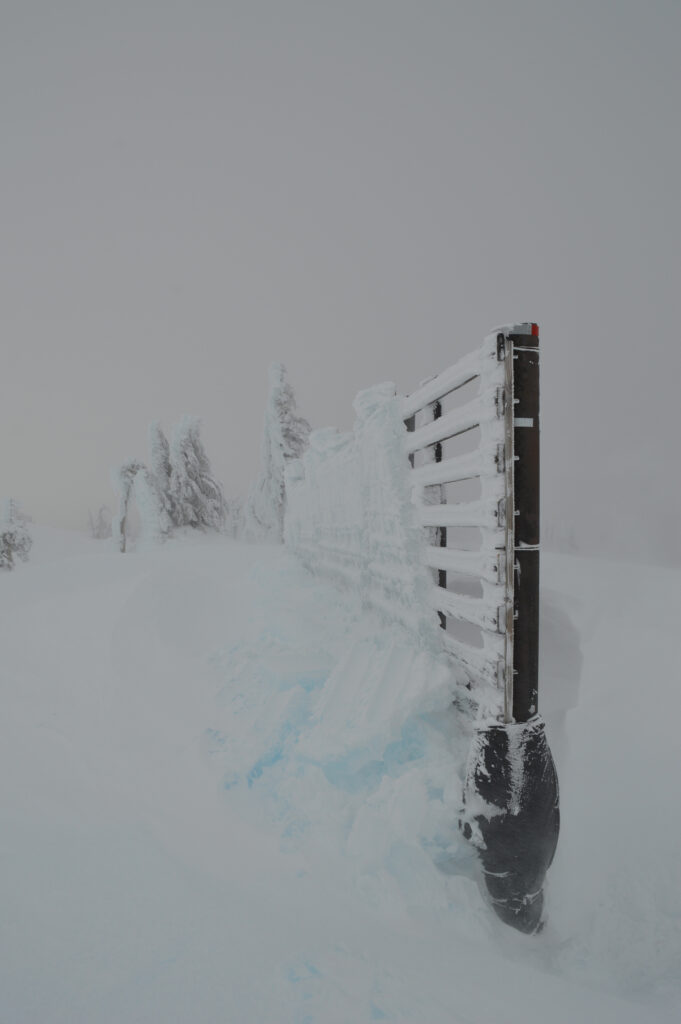 My routine was to do a run and then run to the men's room and use the hot air hand dryer to warm my fingers up. It was so cold that the area wasn't busy on one of the most beautiful ski days of the year. Recent snow before the cold snap left luscious conditions in the woods. I was skiing alone. Single. Lift lines were short. I did the loop of ski/warm up all day not knowing how badly I was damaging my hands. They hurt, and were grey and numb for several days, but the skin did not die.
A remarkable (in a weird way) storm at Mt. Bachelor last week dropped at least six to eight inches of blue ice on the mountain and all of the built environment on it's slopes. I have never seen anything like it in Oregon. If it had been five degrees colder the base would now be almost 200 inches. Instead, the mountain might as well have been vitrified. Global glassing. Soon to just arrive as rain.
On cue, a cold front was behind the storm and the snow that came was delightful. The mountain crews did a stellar job of making the area skiable. Nicely skiable. At the top of Pine Marten I was pulled in by the ice. My lens turned on, but the conditions were unfavorable for photography. All morning we skied a different part of the mountain, more sheltered from the wind.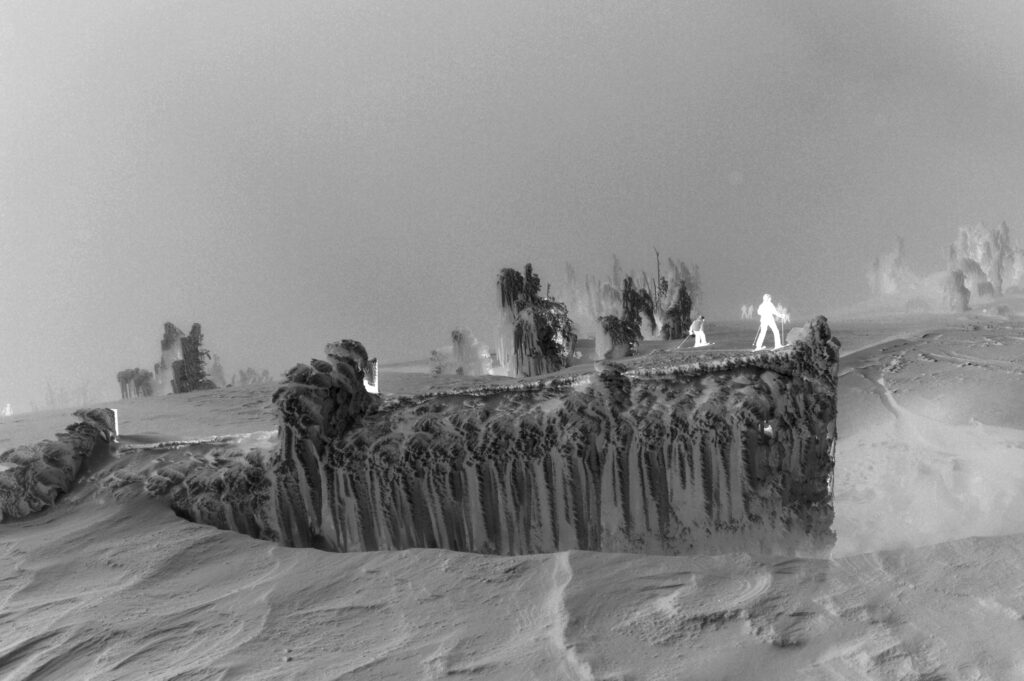 Mid-morning my daughter announced that she wanted to ski alone. I knew the day was coming, I just wish it would have come on a day with better visibility. I tried my best with…
"why don't we ask a ski patrol if they think it is a good idea to ski alone today?"
She wasn't having it. My wife went in to warm up at Sunrise Lodge and I got in the singles line. So did my daughter.
Take a deep breath.
Oddly enough, I ran into her again after a couple of runs. Her phone was at 4% battery. I gave her mine and went on my way. Eventually I went to the car and got my big camera. I was determined to get a few images of the ice at Pine Marten. On my way back to the lift I ran into Sonny again. The spiritual side of me finds this outside of coincidence. The rational side of me tells me that if more lifts were open there would be very little chance of our paths crossing.
None of it matters. I loaded the lift and reactivated the frostbite attempting to capture a quality of observation.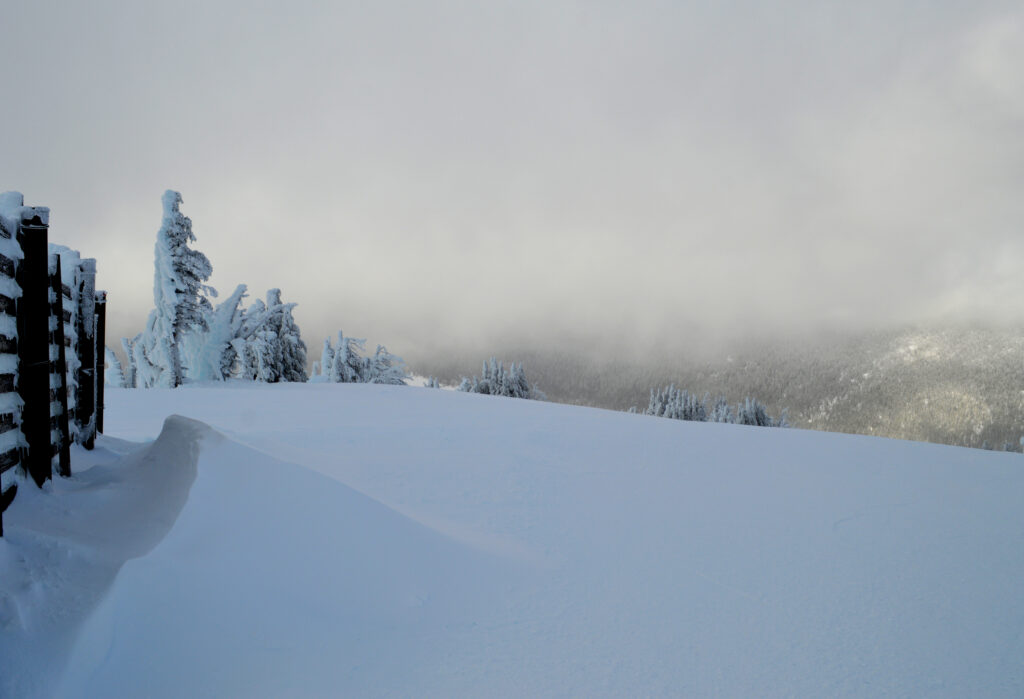 As I type this the tip of my middle finger on my right hand is still numb. At least it doesn't hurt like the first two days.
The things I do for art and ego. Pure foolishness.
The trade for a memory and a chance to connect.
Some astronaut-level gloves please…
We all skied enough and ended up at home that night.
Success.
Tomorrow I take my daughter to get her learners permit. More than ever, each action of her life will build the success or be the scars of tomorrow.
How do you teach that?
It is hard to watch them learn the painful lessons.